Launch of TLF-FA Strong Arm Fire Tenders
Launch of TLF-FA Strong Arm Fire Tenders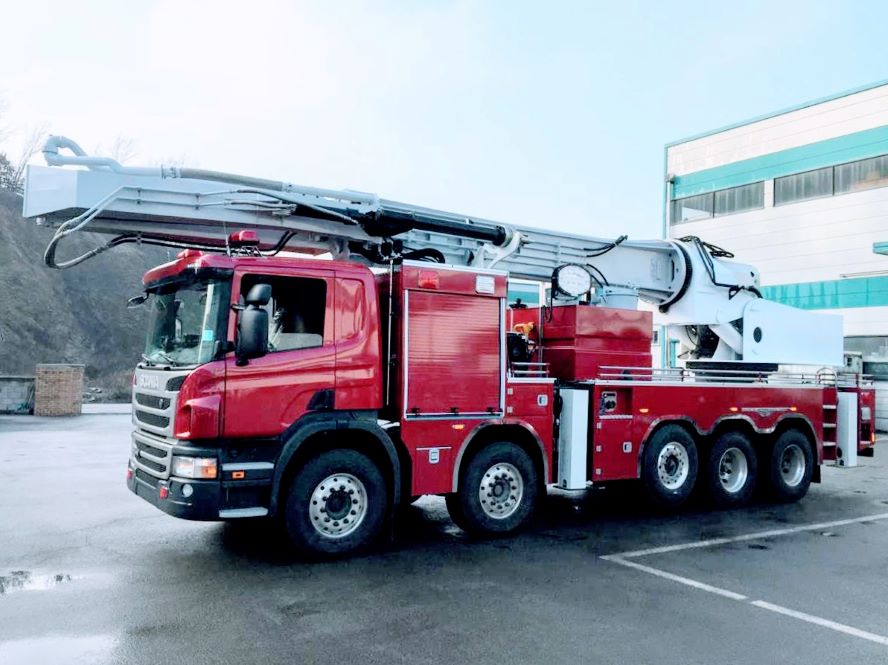 LAUNCH OF TLF-FA STRONG ARM FIRE TENDERS
GRADALL Industries Inc. is the leading manufacturer of specialized machineries of USA. VTHLON is pleased to announce the cooperation with Gradall Industries to start the assembling of FA50 Piercing Arm Fire Apparatus on European/Asian chassis in Europe and China respectively.
The Gradall FA System with the patented 5th Man fire head, telescoping boom and rapid deployment outriggers, effectively combine with existing truck chassis providing fire departments with an innovative fire suppression tool.
VTHLON has developed the powerful fire extinguishing superstructure with the GRADALL FA Strong Arms:
TLF-FA 70: Reach over 20m height for 8x4 / 10x4 chassis.
TLF-FA 50: Reach over 15m for 4x2 / 6x4 chassis